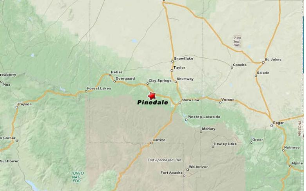 Pinedale, Arizona is northeast of Phoenix and located in the beautiful White Mountains. It is approximately 6,500 feet in elevation and situated between Heber-Overgaard and Show Low just south of Arizona Hwy 260 at mile marker 327. A favorite landmark, our covered bridge, marks the entry to Pinedale and it has watched over our comings and goings since 1976.
May 15, 2018
2018 Run to the Bridge registration form has been added


2018 Events Calendar is updated, please take a look
2018 Pinedale Heritage Membership Drive
Just a reminder, support your community by getting a membership. The cost is economical and you can write it off of your taxes. Just $15.00 (for individual) or $25.00 (for family), also a donation in any amount would be greatly appreciated, the contributed funds go to the maintenance of the Community Center and the activities that we sponsor. Pinedale Heritage Inc. and local volunteers work hard to earn the money required to keep things rolling. As a Non-Profit organization, membership is needed for Pinedale citizens to have a voice in what happens in our close-knit community. Send membership money to Pinedale Heritage Inc., Box 1166 Pinedale, AZ 85934.
Volunteers Needed!
We need volunteers for our event preperations and the events themselves, we need volunteers in the Library and event clean ups. Can you donate yourself for just a few hours a month? Call Linda Hill at 739-0216